Residential & Commercial Irrigation and Landscape Lighting Experts in Commerce Twp
---
Serving Bloomfield, Birmingham, Franklin, Farmington, Novi and the Surrounding Areas Since 1950!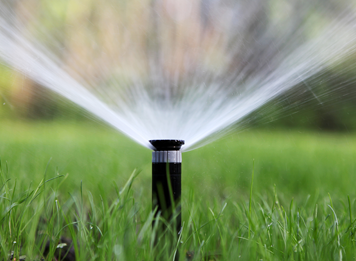 At Michigan Automatic Sprinkler, we offer efficient sprinkler system design, installation and service for both residential and commercial properties around all of Southeast Michigan. We also service and install low-voltage landscape lighting for your home or business!
Michigan Automatic Sprinkler is an industry leader in commercial irrigation, specializing in large-scale irrigation planning and design, installation and maintenance. We provide services to landscape architects, developers, general contractors and government agencies.
We provide innovative, cost-effective solutions for complex irrigation design and builds as well as troubleshoot complex issues with current systems.
What Sets Us Apart?
Family-owned and operated company for over 67 years
Certified designers
FREE landscape lighting consultations for homes and businesses
FREE irrigation assessment for new and returning customers
Licensed, insured and certified contractors
Remote systems with top of the line smart systems (Wifi accessibility)
Michigan Automatic Sprinkler is an Award Winning Irrigation Contractor with Over 60 Years of Experience
---
Our certified irrigation designers and project managers work with you to design and build water efficient systems that best suit your unique landscape needs. Our skilled team uses quality components from leading manufacturers and advanced installation techniques to ensure your satisfaction and budget requirements.
Our team offers complete irrigation design, installation and maintenance. We believe irrigation is one of the most important things you can do to protect your landscape investment and add value to your home or business. We also know water conservation is an important component of any budget and we design systems with that top of mind.
Our reputation is for doing the best work in the business and we have won numerous awards from the industry and trades. We pay attention to the small details and take great pride in each and every system we install.
At Michigan Automatic Sprinkler quality is our standard, not our goal.
Our Commercial Work is the Best in Town!
---
Michigan Automatic Sprinkler works closely with the landscape architects, general contractors, project managers and project developers to determine the most economical or desirable water source, type of water application, irrigation materials and installation methods. We are a resource to our commercial clients as we stay intimately involved in the process from design and planning to installation, maintenance and training on the system. We are with you every step of the way and make sure your system conforms to the construction documents.