Highlight Your Home and Landscape Features With Low Voltage Outdoor Landscape Lighting Commerce Township, MI
---
Your landscape doesn't have to stop showcasing your home or business when the sun goes down.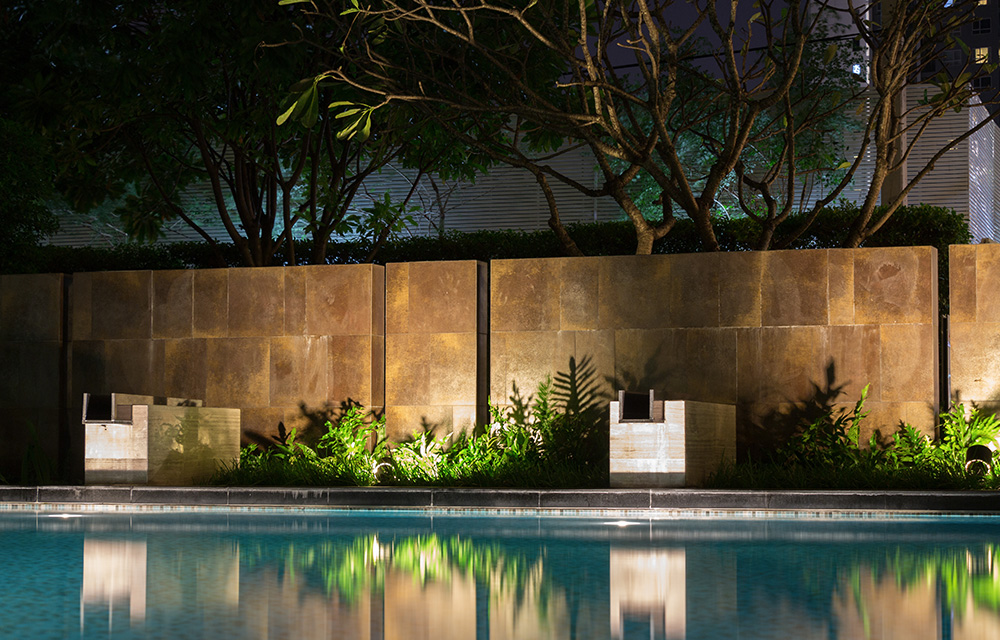 Low voltage outdoor landscape lighting illuminates the best features of any nature scape. Michigan Automatic Sprinkler provides a high level of landscape lighting design and installation services. We offer a wide array of low voltage outdoor light fixtures and solutions to create the ambiance you seek for your home or business, from navigating walkways or up-lighting to accentuating trees and plantings.
OUR DESIGNS + YOUR IMAGINATION = ENDLESS POSSIBILITIES
Our Landscape Lighting Services Include:
Design and installation of low voltage lighting systems.
Installation of a variety of fixture manufacturers.
Maintenance and repair services.
There is nothing quite as nice or enjoyable as spending time outdoors with family and friends. However, when the sun goes down, if you don't have any outdoor lighting, the fun has to stop. While this is one appealing benefit of installing lights on your patio and in your yard, there are several others, as well. Getting to know what these benefits are can help you decide whether or not exterior lighting is something you want to invest in… Read More…
---
Low Voltage Landscape Lighting Design and Installation for Your Oakland County Home
When it comes to outdoor lighting systems, you won't find a more qualified or reputable residential outdoor lighting company in Southeast Michigan than Michigan Automatic Sprinkler. We are the first choice for the discerning home owner looking for a variety of exterior lighting applications. Our professional residential outdoor lighting company along with a team of designing installers can help create the perfect ambiance in any room or entryway; we can highlight walkways to increase security measures, and we can even bring light to architectural highlights, landscapes, porch lighting, patio lighting, and even artwork.
Commercial Outdoor Lighting Systems in Commerce Township, MI
If your needs go beyond residential purposes, our experts are also trained in designing a variety of commercial venues. From backlighting to porch lighting and increasing performer's stage presence, we have all angles covered. Regardless of the timing or frequency of the need for a professional lighting company in Commerce Township, MI call our experts today for a no-obligation consultation.