Commercial Smart Irrigation Services in Bloomfield Hills, MI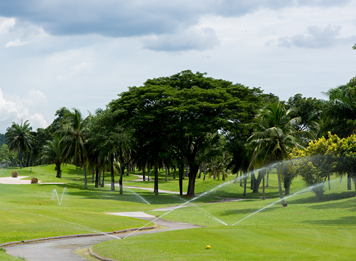 Michigan Automatic Sprinkler specializes in the design, installation and repair of commercial irrigation systems in the Bloomfield Hills area. Established in 1950, we are an award-winning irrigation contractor with over 60 years of experience. Our certified irrigation designers and project managers work with you to design and build water efficient systems that best suit your unique landscape needs.
Our skilled team uses quality components from leading manufacturers and advanced installation techniques to ensure your satisfaction and budget requirements. At Michigan Automatic Sprinkler quality is our standard, not our goal. We pay attention to the small details, and take great pride in each and every system we install.
What Sets Us Apart?
Family-owned and operated company for over 67 years
Certified designers
FREE landscape lighting consultations for homes and businesses
FREE irrigation assessment for new and returning customers
Licensed, insured and certified contractors
Remote systems with top of the line smart systems (Wifi accessibility)
Irrigation System Planning, Design and Installation for Commercial Businesses in Bloomfield Hills, MI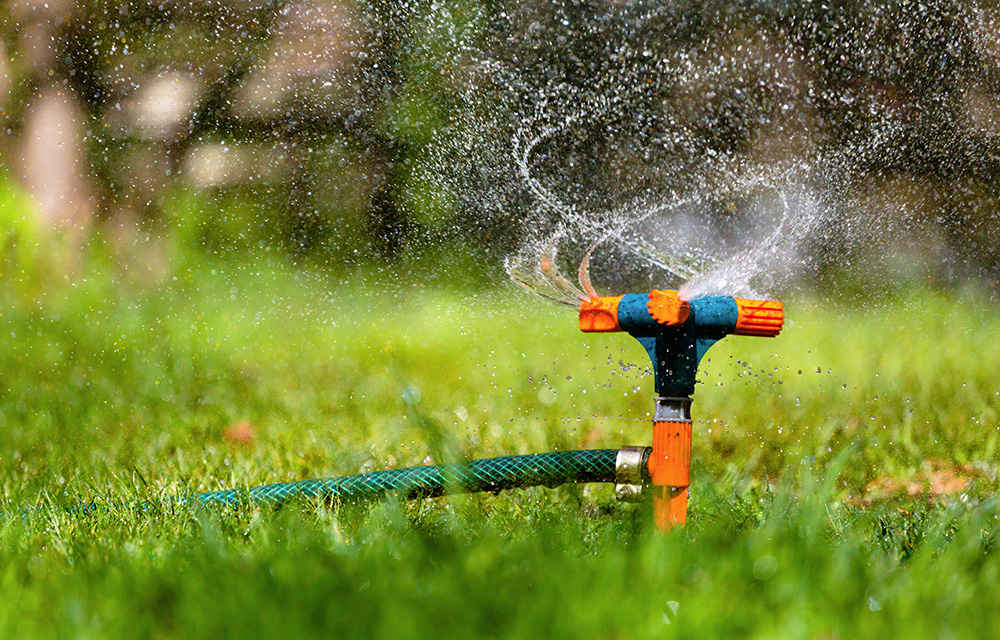 When it comes to maintaining healthy flowers, shrubs and other landscaping elements for office parks, municipalities, sports fields and other public spaces, it's wise to protect your investment with innovative smart commercial irrigation systems. Our experienced team at Michigan Automatic Sprinkler customizes and designs smart irrigation systems for your business.
Michigan Automatic Sprinkler is an industry leader in commercial irrigation, specializing in large-scale irrigation master planning and design, installation and maintenance. We provide innovative, cost effective solutions for complex irrigation design and builds as well as troubleshoot complex issues with current systems.
Smart Irrigation Systems Make Irrigation Management Simpler
These systems provide optimal water levels to keep your commercial landscapes in perfect condition year round regardless of their size. We provide expedited professional repairs, maintenance services, as well as design new installations and make updates for irrigation systems. If you're looking for a high-tech solution, we can design and install highly accurate monitoring packages for smart irrigation systems. Your grass and ornamentals will enjoy getting just the right amount of water when it's needed through the beauty of modern irrigation technology.
Commercial Irrigation Maintenance & Repair Service for Every Season
No matter the issue, our team will diagnose the situation, confirm if the system is under warranty, and give a complete detailed cost estimate to the business owner before any work is to begin. Our service department is also responsible for general maintenance on your system.
Spring Start-up:
We will do the following for your system:
Reseal all drain valves and plugs
Open shut-off valves and slowly fill the main line
Check the entire main line for leaks and damage
Check each individual zone and adjust heads as needed for proper operation and coverage
Change and adjust the automatic rain sensor for proper operation
Re-set the control timer for required settings for the Spring season
Mid-Season Inspection:
Offered as a Single Midseason visit or our Green Plan option (July, August, September)
We will do the following for your system:
Main line and lateral lines inspected for leaks
Check appearance and health of lawn and shrubs
Check individual zones and adjust heads as needed for proper operation and coverage
Check and adjust the automatic rain sensor for proper operation
Re-set the control timer for required settings based on weather
Winterization:
We will do the following for your system:
Turn off or switch control timers to idle
Fill entire system and components with compressed air to flush out all water
Open all drain valves and drain plugs
Inspect system for potential Spring repairs
---