Affordable Low Voltage Outdoor Lighting Installation in Northville, MI
Michigan Automatic Sprinkler is Northville's leading source for residential and commercial landscape lighting design and installation services. Since 1950, Michigan Automatic Sprinkler has been Southeast Michigan's leading irrigation and lighting experts. We service and install low-voltage landscape lighting for your home or business.
Your satisfaction is our priority- no matter what size project you have.
Michigan Automatic Sprinkler has a staff of thirty-five team members. Neil Blazofsky leads our management team who supervises, oversees and coordinates our over 5,000 accounts. Each member of our management team brings over 20 years of irrigation experience and industry certifications. Our team is capable and willing to handle all projects - big or small.
Northville's Leader in Outdoor Lighting System Installation
OUR DESIGNS + YOUR IMAGINATION = ENDLESS POSSIBILITIES
Our Landscape Lighting Services Include:
Design and installation of low voltage lighting systems.
Installation of a variety of fixture manufacturers.
Maintenance and repair services.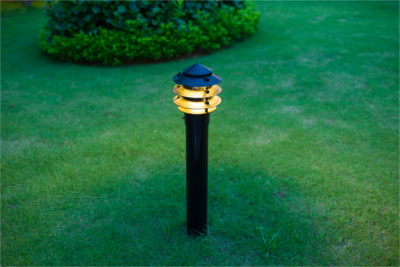 When it comes to outdoor lighting systems, you won't find a more qualified or reputable residential outdoor lighting company in Southeast Michigan than Michigan Automatic Sprinkler. We are the first choice for the discerning home owner looking for a variety of exterior lighting applications. Our professional residential outdoor lighting company along with a team of designing installers can help create the perfect ambiance in any room or entryway; we can highlight walkways to increase security measures, and we can even bring light to architectural highlights, landscapes, porch lighting, patio lighting, and even artwork.
Top Quality Commercial Outdoor Lighting Systems in Commerce Township, MI
If your needs go beyond residential purposes, our experts are also trained in designing a variety of commercial venues. From backlighting to porch lighting and increasing performer's stage presence, we have all angles covered. Regardless of the timing or frequency of the need for a professional lighting company in Commerce Township, MI call our experts today for a no-obligation consultation.
Hear from our satisfied customers!
"I have used this company for 2 years now. Firstly, they actually answer the phone when you call them, usually with a person!!! Shock Horror. They provide a good service always arrive on time, i use them to winterize & open up my sprinkler system in the spring, they have a discount system in place for preparing of both services in the spring which works well, they have also conducted routine maintenance & repairs on my sprinkler system. Very well managed business with a good track record of service." Rodney H.*
---